Wanon Media in partnership with the Stockholm Environment Institute held its inaugural training event titled the East Africa Online Training Workshop on Science and Environmental Journalism. The three-day training brought together more than 20 journalists from all the six East African Community member countries; Kenya, Uganda, Tanzania, Rwanda, Burundi and South Sudan. The theme of the workshop which took place between 16th and 18th December, 2020 was "Communicating Climate Change and the Blue Economy: what are the opportunities for storytelling?". The event which featured key media personalities, scientists and journalism trainers, employed a hybrid model, with face-to-face sessions at the Nairobi Serena Hotel and virtual participants from the various countries, via Zoom platform. The Principal Moderator was renowned TV journalist, Yvonne Okwara-Matole, a Senior News Anchor and Editor at Royal Media Services.
The government of Kenya was represented by the Chief Administrative Secretary (CAS) at the Ministry of Environment and Forestry Hon. Mohamed Elmi who presided over the official opening ceremony. The CAS challenged the attendees to rededicate themselves to environmental stories noting that climatic crises like climate change continued to pose a great risk to sustainable development.
H.E Dr. Wilbur Ottichilo, Governor of Vihiga county in Kenya, delivered the keynote speech. Gov. Ottichilo is a passionate champion of the environment and is credited with introducing to parliament, the ever first Climate Change Bill in Kenya, while he served as a legislator.The bill tabled in parliament in 2014, was the precursor to Kenya's ground-breaking Climate Change Act, 2016. He called on the participants to explore climate change stories in the far-flung corners of the country, which have otherwise been marginalised.
Media Council of Kenya CEO, Mr David Omwoyo also spoke in the morning session, giving the participants a rallying call to venture more into specialised areas in journalism, particularly science and environment. The CEO also pledged support for the participants in form of grants and prizes to deserving applicants.
Dr Philip Osano, Centre Director for SEI in Africa and the Acting CEO of Wanon Media, Dr Idah Mwenda-Muchunku, both pledged to continue working together to promote credible science and environmental journalism in the region.
Notable media trainers included veteran journalist Joe Ageyo, the Editorial Director of Royal Media Services and renowned science journalist, Ochieng' Ogodo, who is the Coordinator and Editor of SciDev.net in Sub-Saharan Africa, and a former chairperson of the Kenya Environmental and Science Journalists' Association (KENSJA). Below are the brief bios of key personalities who graced the training event:
HON. MOHAMED ELMI – CHIEF GUEST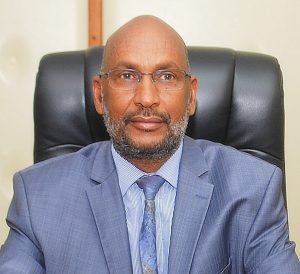 Hon. Mohammed Elmi is Kenya's Chief Administrative Secretary for the Ministry of Environment and Forestry, Kenya, since March 2018. He has served in various leadership capacities both in private and public sectors as well as in politics. He was first elected to parliament in 2007 to represent Wajir East Constituency and later served as a Cabinet Minister in charge of Northern Kenya and Arid Lands, from 2008 – 2013. Before joining politics, Hon. Elmi, was the Oxfam Regional Manager, covering five countries in Africa: Ethiopia, Somalia, Tanzania, Uganda and Rwanda. He also served as a Board Member for New Partnership for Africa Development (NEPAD) – Kenya, from 2006 to 2008. Earlier in 1998, he received the Presidential appointment as a Commissioner for Kenya Poverty Commission, a position he held until 2002. Hon. Mohammed Elmi, holds a Master's degree in Community Health from Liverpool University, United Kingdom, acquired in 2001.
GOVERNOR OTICHILLO – KEYNOTE SPEAKER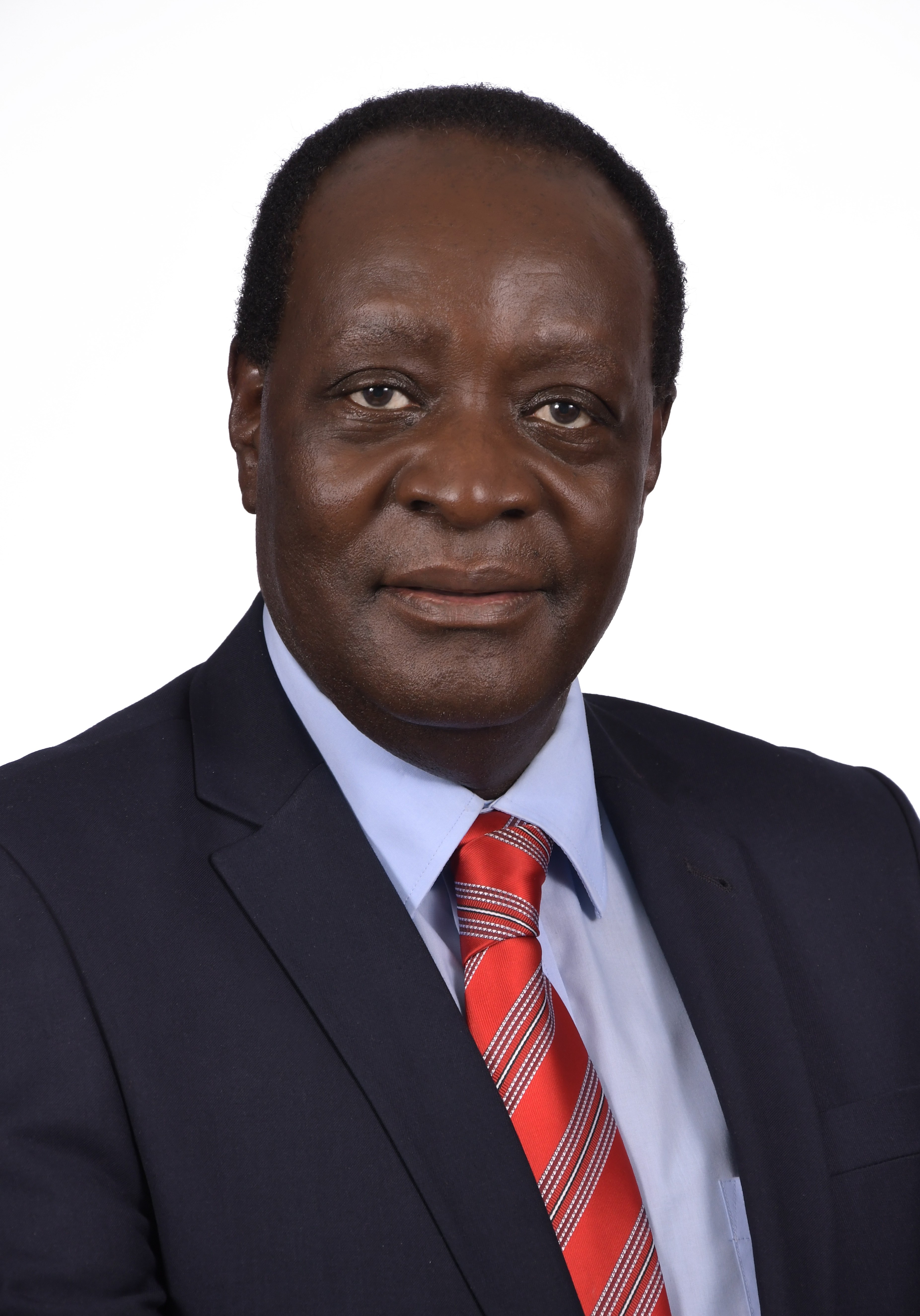 Dr. Wilber Ottichilo is the Governor of Vihiga County in Kenya. He is only the second person to hold that position having been elected in the 2017 General Election. Before then he served as the Member of Parliament for Emuhaya Constituency in Western Kenya. Dr. Ottichilo is a passionate environmental scientist who is credited with moving the first bill in parliament that culminated in the seminal Kenya's Climate Change Act, 2016. Dr. Ottichilo attended the prestigious Makerere University from 1974 to 1977, the University of Nairobi from 1981 to 1983, as well as Colorado State University from 1984 to 1986. He obtained his doctorate in Natural Resource Management and Space Science from the University of Wageningen and International Institute for Earth Observation and Geo Information, The Netherlands. Prior to becoming a Member of Parliament, Dr. Ottichilo was the Director General for Regional Centre for Mapping of Resources for Development (RCMRD), an agency of United Nations Economic Commission for Africa (UNECA) and a Deputy Director at the Kenya Wildlife Service.
DAVID OMWOYO – GUEST SPEAKER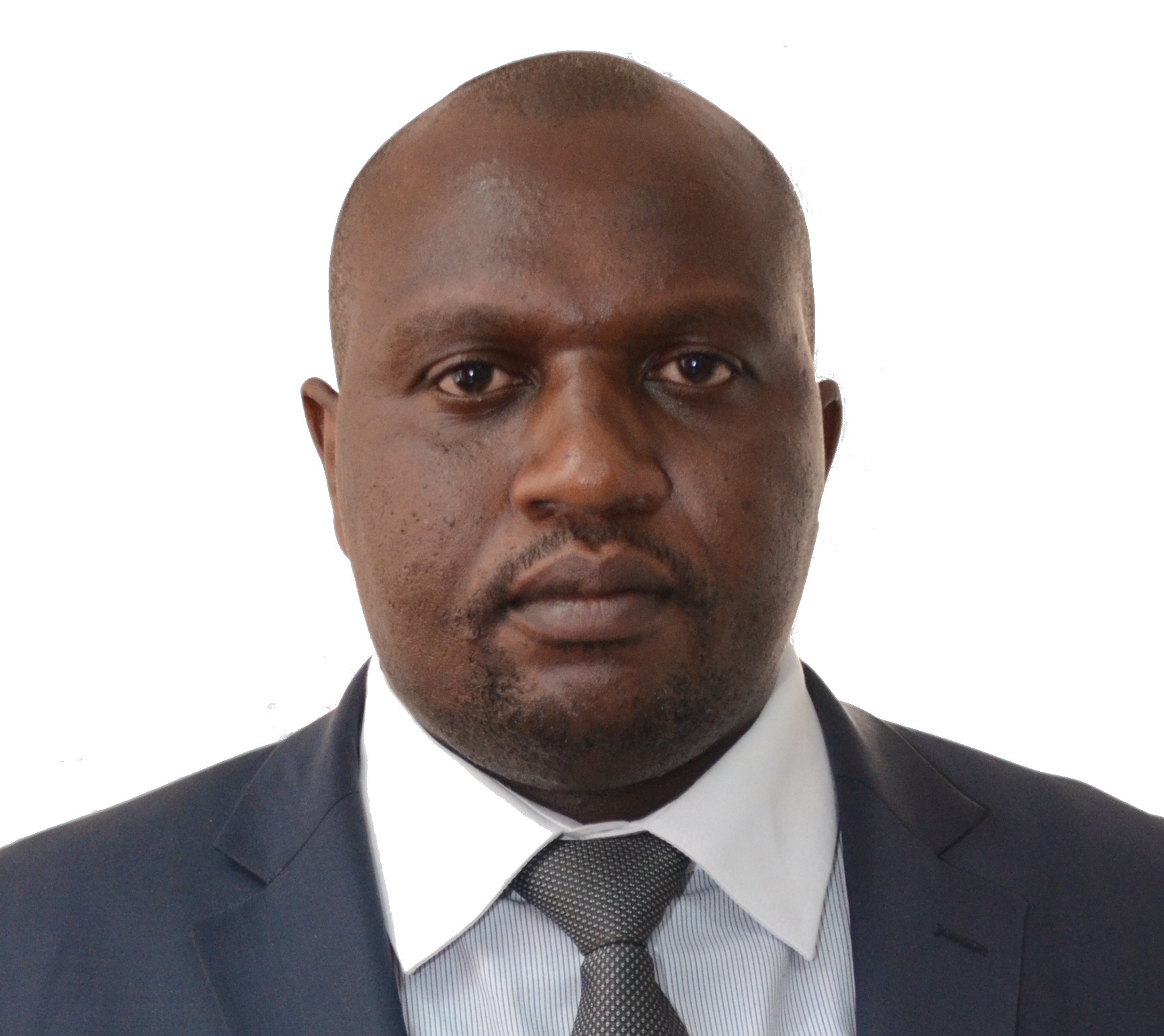 David Omwoyo is the Chief Executive Officer of the Media Council of Kenya (MCK), a statutory self-regulation institution for the Kenyan media. Prior to his appointment, Mr. Omwoyo was the Managing Director of Waumini Communications Limited and the Director of Communications for the Kenya Conference of Catholic Bishops. He has previously worked as Resource Mobilization Manager and Media Lecturer at Egerton University. In addition, he was the founding director of Radio Amani. Mr. Omwoyo holds a Master's degree in Mass Communications from The University of Leicester (UK) and is undertaking a PhD in Communications at the University of South Africa.
DR. IDAH MUCHUNKU-MWENDA - HOST AND TRAINER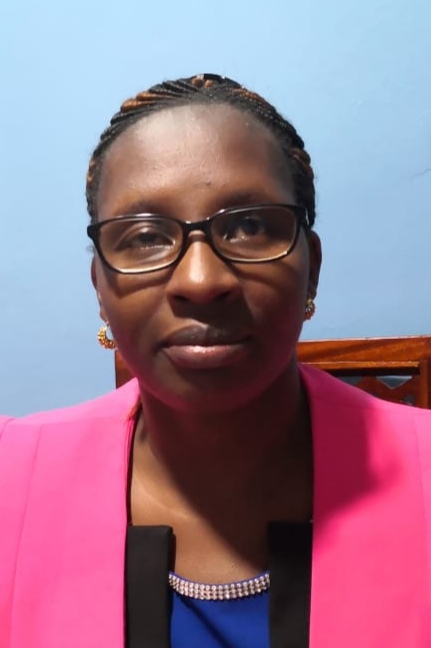 Dr. Idah Muchunku-Mwenda, an experienced communications consultant in Science and Development Information, is the Director, Training & Research and Acting CEO, Wanon Media Ltd, where she leads a team of passionate media and science professionals to achieve the vision of humanising science by making authentic scientific information accessible and usable by everyone. She has ten years of experience in leadership, research and training at university level. Dr. Muchunku-Mwenda is a Senior Lecturer and Coordinator Postgraduate Studies, Faculty of Media and Communication, Multimedia University of Kenya. Previously she has worked as the Dean, School of Social Sciences at Mount Kenya University, in addition to stints at Zetech and Kenya Methodist universities. In 2015, Dr. Muchunku-Mwenda attained a Doctor of Philosophy (Mass Communication) from Jomo Kenyatta University of Agriculture and Technology (JKUAT) with a thesis on Climate Change Communication. She holds a Master of Arts (Communication Studies) from the University of Nairobi (2009) and a Bachelor of Science (Information Sciences), First Class Honours, from Moi University (2004). Dr. Muchunku-Mwenda has researched and published several papers on climate change communication in credible journals, including Sustainability, a reputable international journal. She is a Member of the Public Relations Society of Kenya (PRSK), Association of Media Women in Kenya (AMWIK), and Christian and Scientific Association of Kenya (CSAK).
JOE AGEYO - TRAINER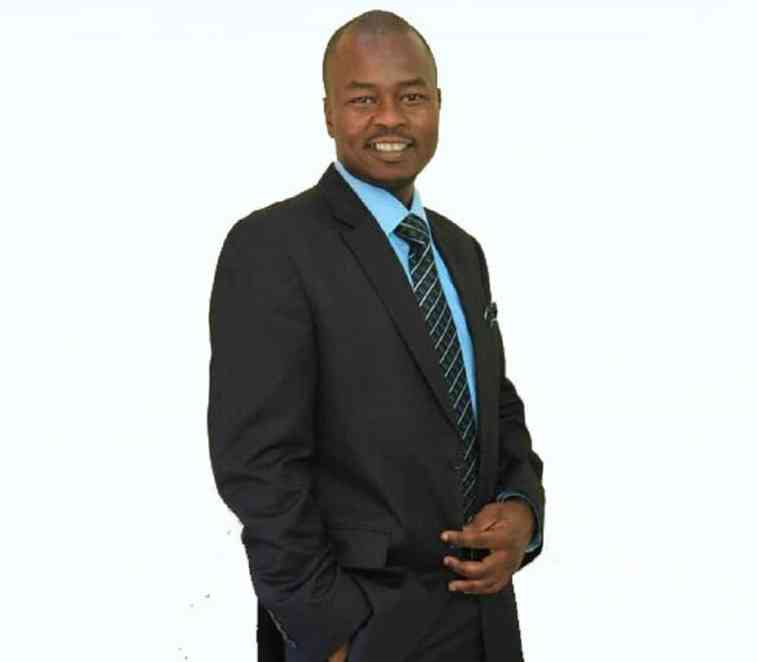 Joe Ageyo is the Editorial Director at Royal Media Services where he oversees news and current affairs across two TV channels and 14 radio stations. Joe has a wide experience in television journalism spanning a period of 20 years. Joe has co-moderated two presidential debates in Kenya; the inaugural one in 2013 as well as the second one in 2017. He has also served in the Steering Committee of the Presidential Debates in Kenya and as a trustee of the Kenya Editors Guild. As an editor, he has presided over the coverage of three General Elections and two national referenda in Kenya. Joe who is a well-rounded journalist has excelled both in general news reporting as well as in specialised areas such as science and environmental journalism. Joe is a fellow at the Center for Governance and Sustainability at the McCormack Graduate School of Policy and Global Studies (MGS), University of Massachusetts, a member of the Communications Advisory Group of the UN Decade of the Ocean, and a Catto Fellow at the Aspen Institute. He holds a Master of Science in Environmental Governance from the University of Manchester, a Bachelor of Agribusiness Management from Egerton University, a Post-Graduate Diploma in Mass Communication from the University of Nairobi, and an Advanced Certificate in Environmental Diplomacy from the University of Geneva, Switzerland.
DR. ESTHER MUNYIRI – TRAINER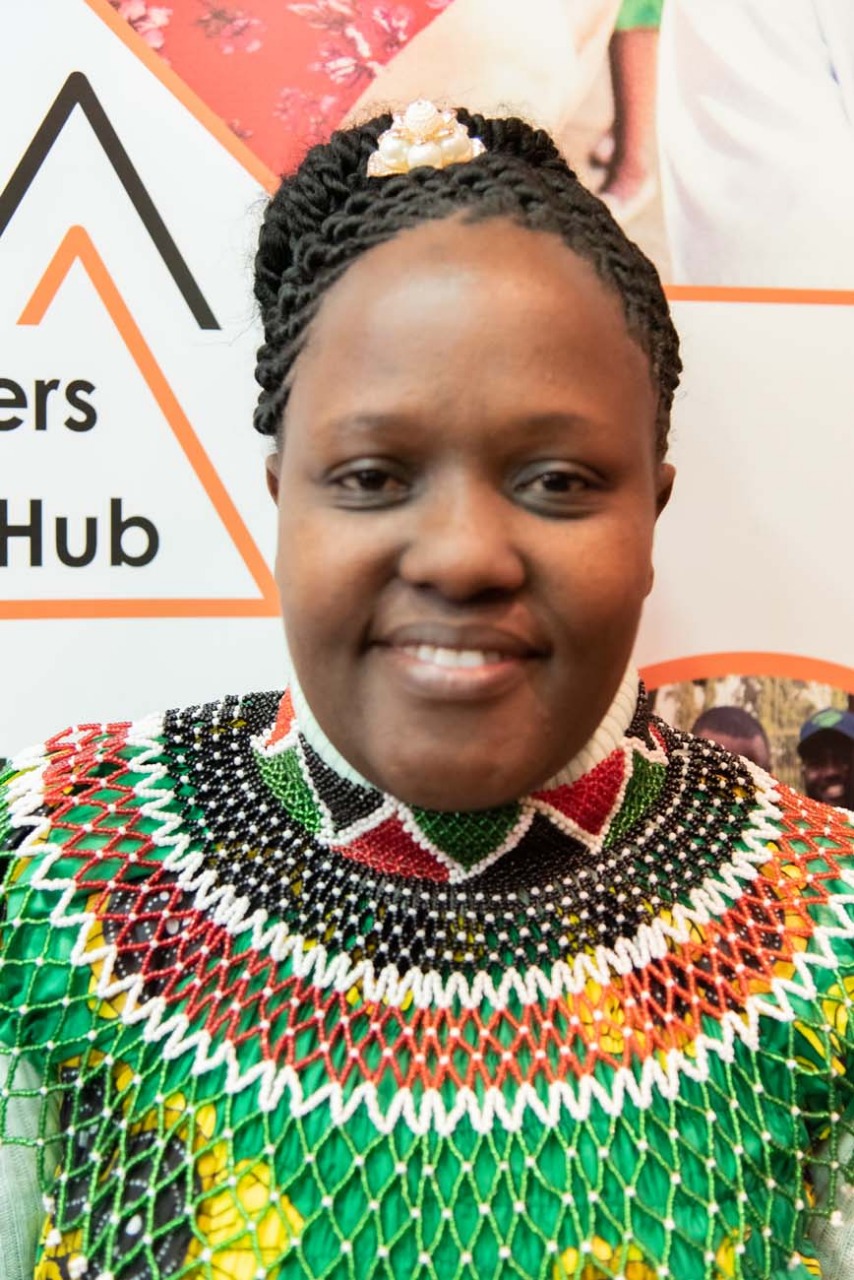 Dr. Esther Munyiri is the Director, Global Tourism Resilience and Crisis Management – Eastern Africa (GTRCMC-EA) at Kenyatta University. Until her appointment, Dr Munyiri was the Chairperson, Department of Hospitality and Tourism in Kenyatta University, a position that she has held for the last 2 years, after serving as the Chairperson, Department of Tourism Management for another 2 years. She holds a Bachelors, Masters and PhD in Tourism Management. Her PhD thesis was on Vulnerability and Adaptation of the Tourism Sector to Climate Change in Kenya. Her areas of interest include climate change vulnerability, mitigation and adaptation, crisis management in tourism, geospatial analysis, tourism governance and regional development, tourism management and marketing, and community tourism development. She has wealth of experience in tourism management from work and training engagements with Aigas Field Centre in Scotland, where she was involved in extensive travelling across Scotland with tourists. She is the lead researcher in a series of research projects commissioned in 2020 by the National Tourism Crisis Management Steering Committee under the Ministry of Tourism and Wildlife, Kenya.
OCHIENG' OGODO – TRAINER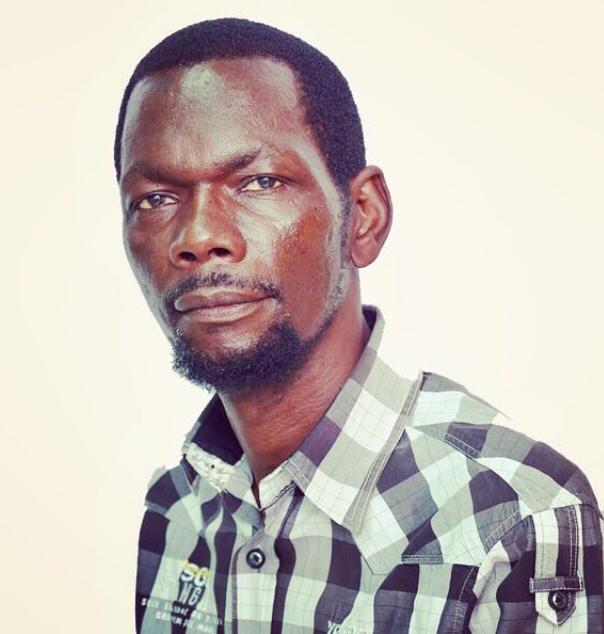 Ochieng' Ogodo is the Sub-Saharan Africa Regional Coordinator and News Editor for the UK based Science and Development Network [SciDev.Net] - an online media house with a strong focus on news, views and information about science, technology and development on the developing world. He holds Bachelor of Science in Communication and Journalism from Moi University (Kenya), Diploma in Communication and Public Relations - Moi University (Kenya), Diploma in Climate Change Reporting from Danida Fellowship Centre, Denmark, and is currently pursuing Master of Arts degree in Communication Studies at the University of Nairobi. He is a member of the Executive Board of the World Federation of Science Journalists and the immediate former Chairperson of the Kenya Environmental and Science Journalists' Association (KENSJA).
YVONNE OKWARA - MODERATOR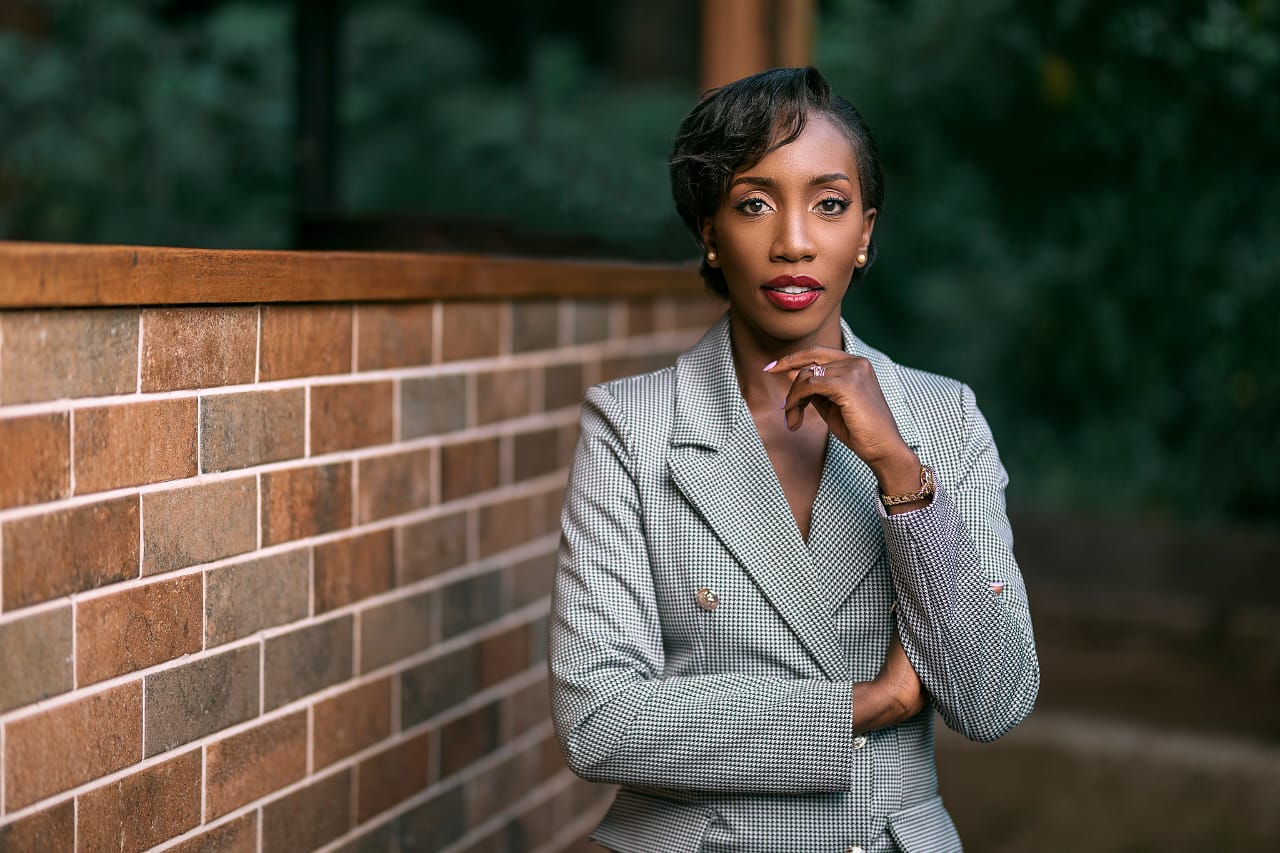 Yvonne Okwara is a Kenyan media personality with 13 years' experience in radio and television. She has moderated several local and international panels comprising Melinda Gates, Former US Secretary of Treasury Jack Lew, World Bank President Jim Yong Kim, Tharman Shanmugaratnam, Chairman Monetary Authority of Singapore, Governor Central Bank of Kenya Dr. Patrick Njoroge, Former IMF Deputy Managing Director Min Zhu, UNAIDS Executive Director Michel Sidibe, Bishop TD Jakes, as well as former AfDB President Donald Kaberuka. In 2017, she moderated the Presidential Debates in Kenya.Yvonne is currently a Senior News Anchor and Editor in charge of Research and Planning at East Africa's biggest TV channel, Citizen TV. She is a media consultant for Kenya's National Defence College, and sits on the ENACTUS Business Advisory Council. She is a board member at CBM Kenya, a development organisation that works to improve the lives of persons with disability, and chairs the Advisory Board of Africa Uncensored, an independent media house set up by Kenya's finest investigative journalists. Yvonne is a Bloomberg Africa Leadership Initiative Media Fellow.